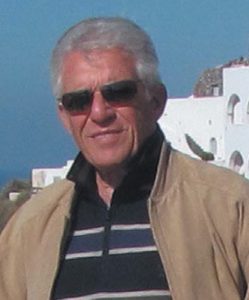 Len Camarda has published a few short stories and his first novel, The Seventh Treasure, has received outstanding reviews.
A forty year business career, mostly internationally, took him virtually around the world, including working and living in Panama, the Netherlands and Spain with his wife and daughter. Living abroad was truly life changing, experiencing different cultures, awesome vistas and creating friendships that have endured for more than thirty years.
Len,his wife Terry and two toy poodles, now live in the low country of South Carolina.
As with The Seventh Treasure, all royalties for Prey of the Falcon are donated to the Wounded Warriors Project and the Hilton Head Humane Association.